Now we'll show how vendors will find the registration form on the marketplace.
When the vendor logs into his dashboard, he will now be able to view the new menu label in the sidebar.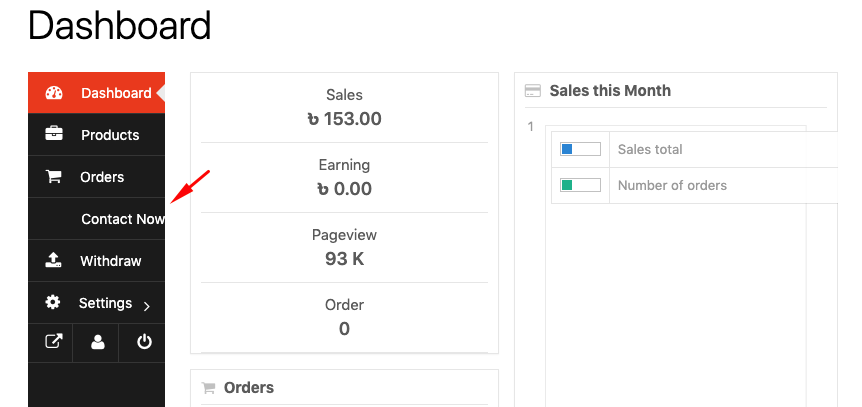 When the vendor clicks on it he will find the assigned form. Logged-in vendors will have their usernames and email address auto-populated and hidden since this is selected to be the case by default in the Vendor Contact Form template.
After that, vendors just need to hit Submit Query.